Viña-Haras-de-Pirque Albis 2002
A Cabernet Sauvignon from Maipo Valley, Chile.
Impenetrable deep red color. Rich and earthy tannins with bold dark fruit flavors. Layers of deep ri…
Lapostolle Borobo 2005
A Carmenere from Chile.
COLOR: Deep dark red with deep purple shadows. NOSE: Notes of cedar and mocha dominate a complex and…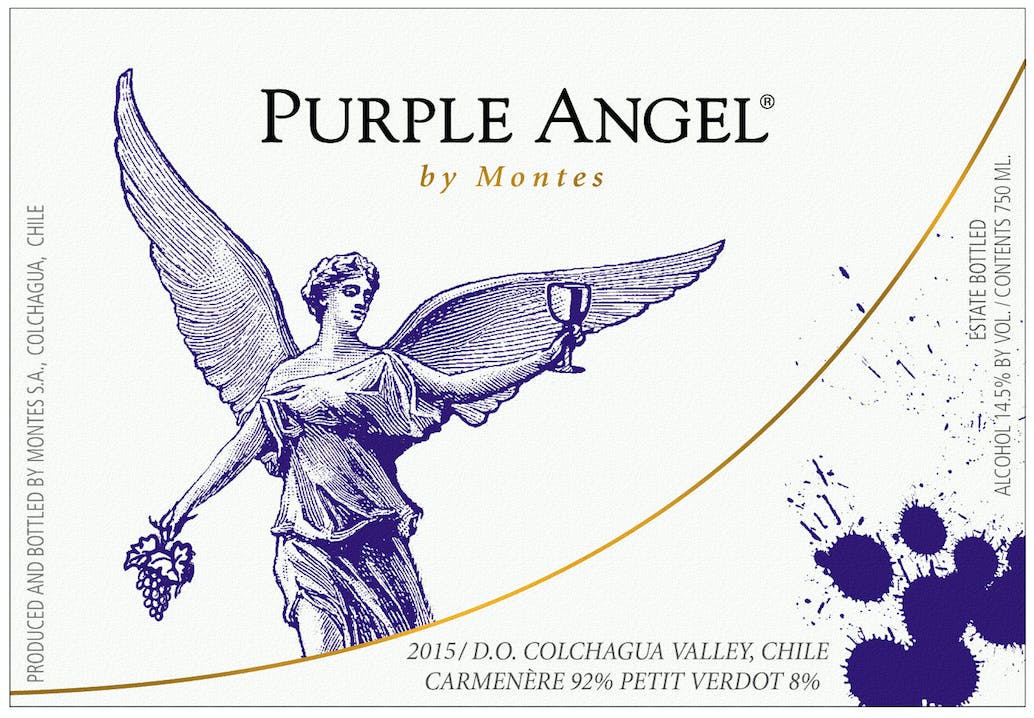 Montes Purple Angel 2015
A Carmenere from Apalta Valley, Colchagua, Chile.
Impressive deep purplish-red in color. The nose presents its habitual elegance with outstanding arom…