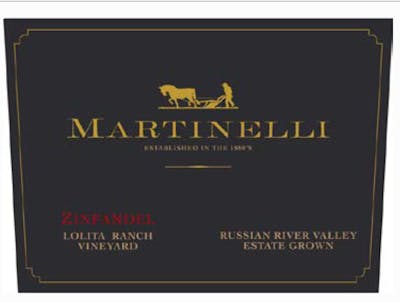 SKU: 06723
Martinelli Lolita Ranch Zinfandel 2018
---
---
Our 2018 Lolita Ranch Zinfandel has delightful aromas of strawberry cake, pomegranate and sweet cream that fill your glass upon pouring. The vibrancy of the palate and finish are elevated with flavors of Santa Rosa plum and raspberry.
The 2018 Zinfandel Lolita Ranch is soft, open-knit and so pretty. Floral notes, spice and orange peel add nuance to a core of bright red cherry/plum fruit. The Lolita Ranch is a blend of two clones taken from Jackass Vineyard and Jackass Hill. It suffers a bit by being placed first in this flight of Zinfandels, but it has so much to offer. Silky, supple and aromatically expressive, the 2018 is light on its feet. It is also a bit restrained in style next to some of the other wines in the range, but these wines have so much natural intensity, that the more laid-back approach works quite well here.
Aged in 40% new oak, the medium ruby-purple colored 2018 Zinfandel Lolita Ranch has classic scents of stone fruit cobbler, cinnamon stick and mixed berry preserves with accents of dusty earth and dried leaves. The palate is medium-bodied with a kaleidoscopic array of fruits and a sleek texture, finishing with a touch of warmth.