Disznókő Tokaji Aszú 5 Puttonyos 2008 500ml Bottle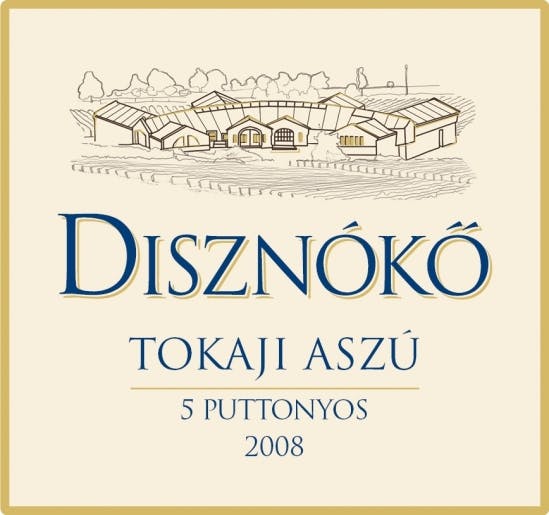 2008 reminds me of a market in India where the fragrances of thousands of spices waft through the air, intermingling. The vintage gave us multi-dimensional wines with spicy aromas and a lovely acidity. Like a patchwork of flavours and colours. These elegant and rich Aszú wines with a creamy texture offer exceptional variety of scents.
Wine AdvocateTasted at the Disznóko vertical in London, the 2008 Tokaji Aszu 5 Puttonyos is a blend of 70% Furmint, 20% Zéta and 10% Hárslevelu, the maceration mostly with finished wine. This has an exceptional bouquet: Satsuma and mandarin, quince and marmalade, wonderful mineralite and tension. The palate is very well balanced with mandarin, lime, orange rind and a touch of quince. This is edgy, a more unpredictable yet compelling Tokaji from Disznoko with a very long and sustained finish. This comes highly recommended-an outstanding 5 Puttonyos. Tasted September 2016.